Get Your Corporate Discount Today!
Tuesday, November 29, 2016 (0 Comments)
Posted by: Kristina Miller


Get Your Corporate CCMPTM Discount Today!
ACMP is a global organization with members from companies of all sizes. As organizations increasingly recognize the importance of managing change well, we've observed the growth of internal teams and consulting practices focused on the discipline.
Businesses recognize that having a strong certification is a means to:
Solidify your organization's leadership in Change Management
Demonstrate your organization's commitment to the discipline
Align with a rigorously developed international standard
Certify Change Management practitioners with a designation that offers instant credibility
ACMP currently offers various corporate membership packages for growing teams. In a similar fashion, ACMP is pleased to introduce corporate pricing for CCMP™ applications with a discount until December 31, 2016.
INTERESTED?
Let us know by contacting us at askccmp@acmp.info
Choose Change! Get Ready for Change Management 2017 in New Orleans!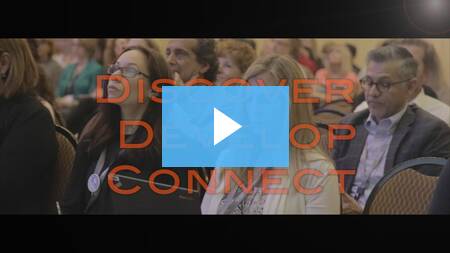 Lead the way change works by learning, advancing and engaging with the latest change management tips and trends. Hear from prestigious opening keynote Lisa Earle McLeod and closing keynote, best-selling author and world-renowned speaker, Simon Sinek.
Participate in sessions designed to fulfill your conference goals, attend daily events to interact with peers and leaders, and be part of the industry's core event with more than 1,100 professional attendees.
Sponsor and Be Seen at #ACMP2017
Sponsorship opportunities are now available for Change Management 2017. As a sponsor, your logo, message and more will be visible to a targeted group of people of more than 1,100 professional attendees from around the world – increasing the awareness and recognition of your brand.
Custom packages are available. Click HERE for additional information.
We Want to Read Your White Paper
Do you have a great success story? Compelling case study? Captivating change management victory? Then, we want to read it!
Submit original content related to Change Management, topics include:
Best Practices Case Studies
Conceptual Models in Change Management
Special Interest and Other Topics
By submitting a White Paper, you could have your work receive recognition, be published and/or receive complimentary registration to Change Management 2017.
To apply, visit this link and follow the steps in our application system.
All submissions must be received by midnight Jan. 6, 2017 PST.
2016 ACMP Annual Member Meeting
The 2016 Annual Member Meeting highlighted and celebrated ACMP accomplishments, and outlined initiatives that are shaping ACMP's future. The 2016 ACMP Annual Member Meeting took place on Thursday, November 10, with participants able to virtually attend 1 of 2 similar sessions. Thank you to those who participated!
Members who were not able to attend a session can view the recording and download the presentation file in ACMP's Resource Library.
Daring Change: Two Truths and a Lie
ACMP, in collaboration with Brave Leaders Inc, is thrilled to bring an exclusive educational opportunity to our Members and Conference attendees.
Please join us on December 8th at 12:00 pm Eastern for a webinar presented by Susan Mann, Chief Learning Officer of Brené Brown Education and Research Group, on "Daring Change: Two Truths and a Lie."
Brave Leaders Inc provides courage-building programs based on the research of Brené Brown for leaders at every level. For those who were fortunate enough to see Brené Brown speak live at the Change Management 2016 session in Dallas, you know the amazing work that she is doing and how relevant it is to the change community. If you did not have the opportunity to participate in Dallas, then prepare to be inspired.
Register today to learn how to engage others as change catalysts and understand the critical role of courage and vulnerability in leading change.
Click here for further details.
Association of Change Management Professionals
1809 East Broadway, Suite 173 | Oviedo, FL 32765 |
Email us
|
1.888.389.0130
|